Walkthrough
Login : Log into the web application; enter all your personal credentials.
Note : If you have just installed and using it for the first time, Use "admin" as username and "cervello" as password to login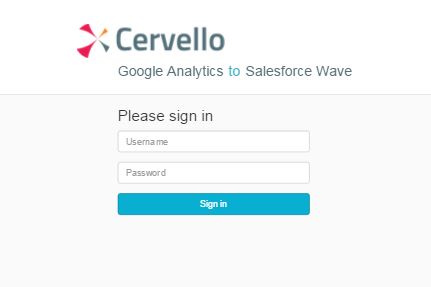 Manage profile tab : Once you login, lets skip the dashboard and jump into setting, The first section in settings is your profile
Manage users : Add, edit, remove and view users who have access to the application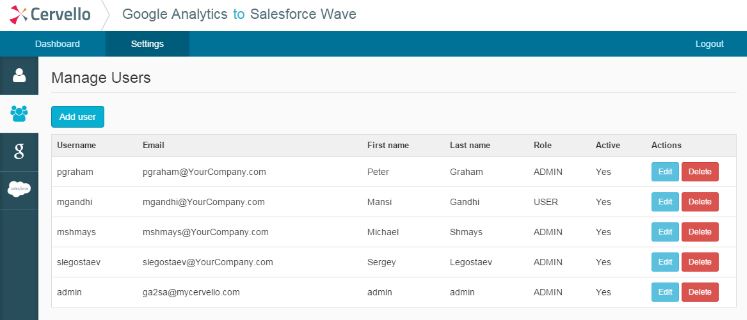 Add user: Fill in credentials of the new user and assign role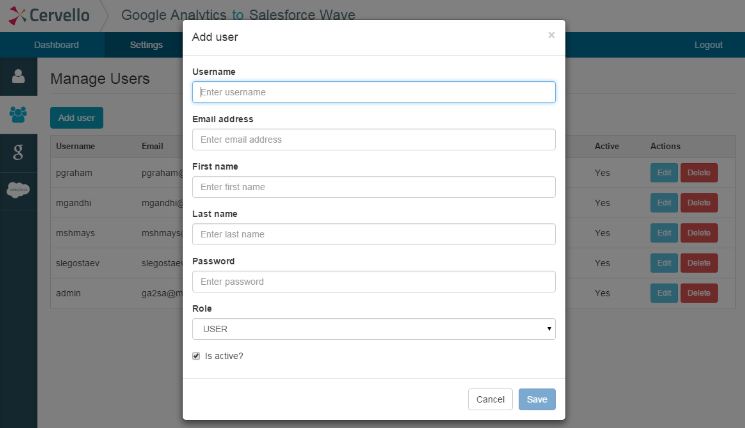 Manage Google Analytics Profiles : Add, edit, remove and view your current profiles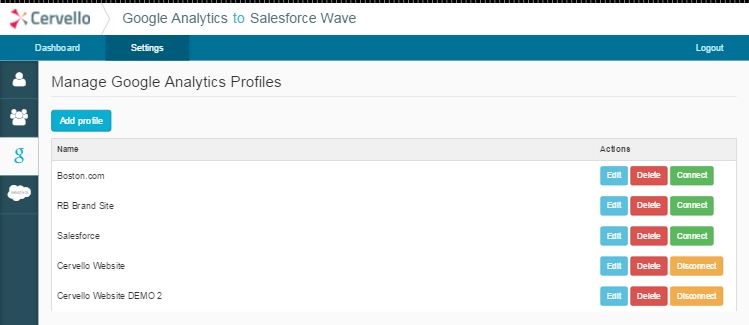 Add a new website : Fill in details (most of the information is prepopulate. give a name and add Client ID, Client Email and Secret Key) and Save. Once Saved, on the list page, press connect under "actions" to activate the profile.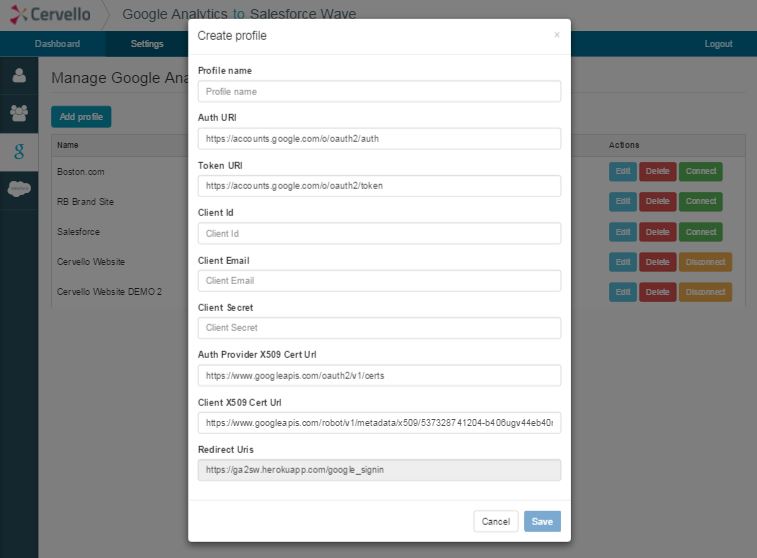 Manage Salesforce Analytics Profiles : Add, edit, remove and view your current profiles

Add a new website : Fill in credentials of your chosen Salesforce wave profile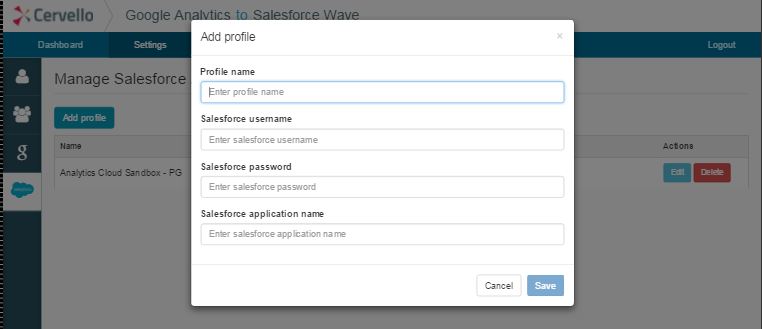 Select "Dashboard" from top menu : View all jobs currently active, inactive or pending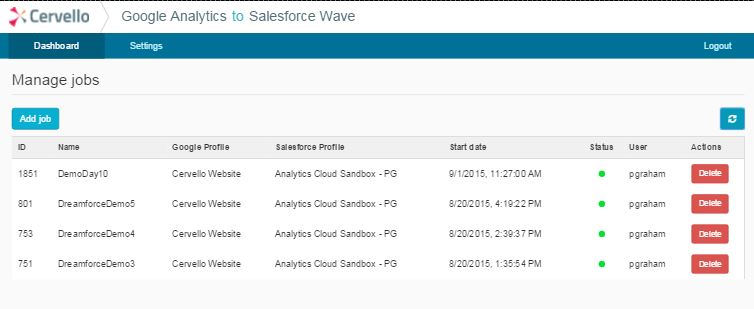 Select "add job" : And create a new job with your required metrics and dimensions through a drop-down list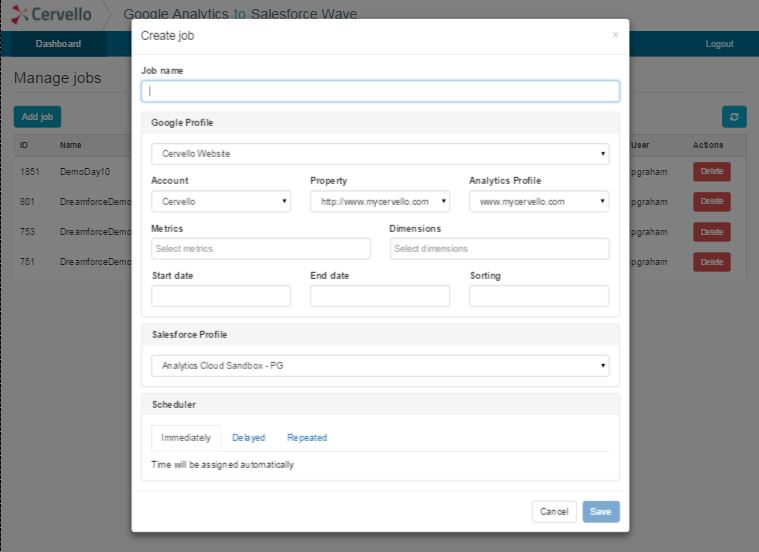 Log into your Salesforce account : From top right hand drop-down, select "Analytics"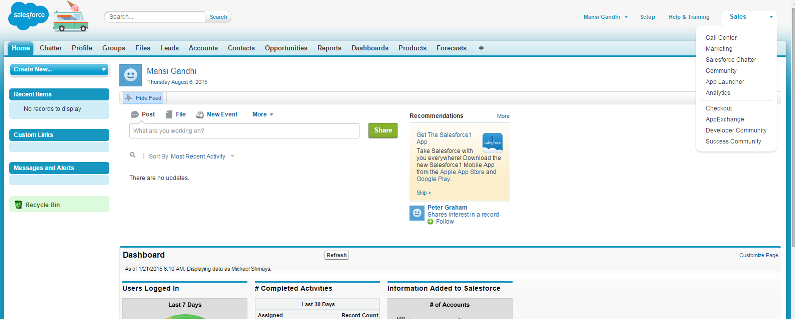 Select your data set : from the personas from the application

Select your reporting needs : From measures, groups and charting options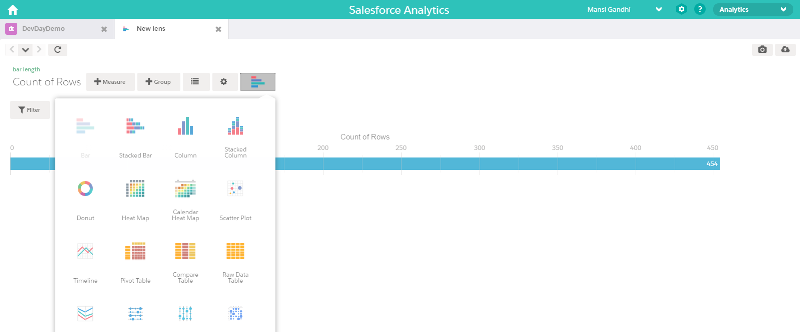 Edit your report : to suit your business reporting needs